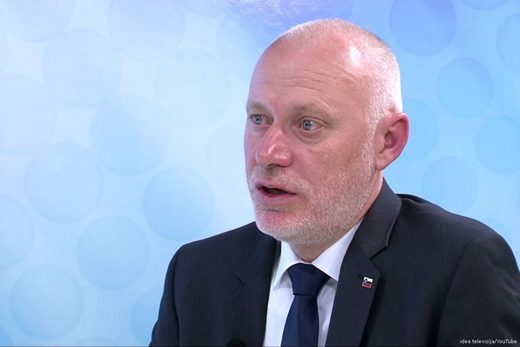 Israel warned Slovenian against recognising the State of Palestine as planned, Quds Press reported yesterday.
According to the Israeli TV Channel 10, the Israeli Ambassador to Slovenia Eyal Sila spoke to the Speaker of the Slovenian Parliament Milan Brglez and the chair of the Foreign Policy Committee Jozef Horvat in Ljubljana to warn them against the move.
According to the TV channel, Sila told the Slovenian authorities that recognising Palestine would have "negative consequences" on Israeli-Slovenian relations.
Slovenia's Foreign Affairs Committee yesterday postponed a vote on a draft resolution which would be a first step towards recognition of the State of Palestine.
Sweden is currently the only country in Europe which recognises the State of Palestine.
Comment: This is the only way Israel manages to get what it wants. And it usually works, because like any good mafia, it backs up its threats with actions, usually of the type that involve blood and/or blackmail.