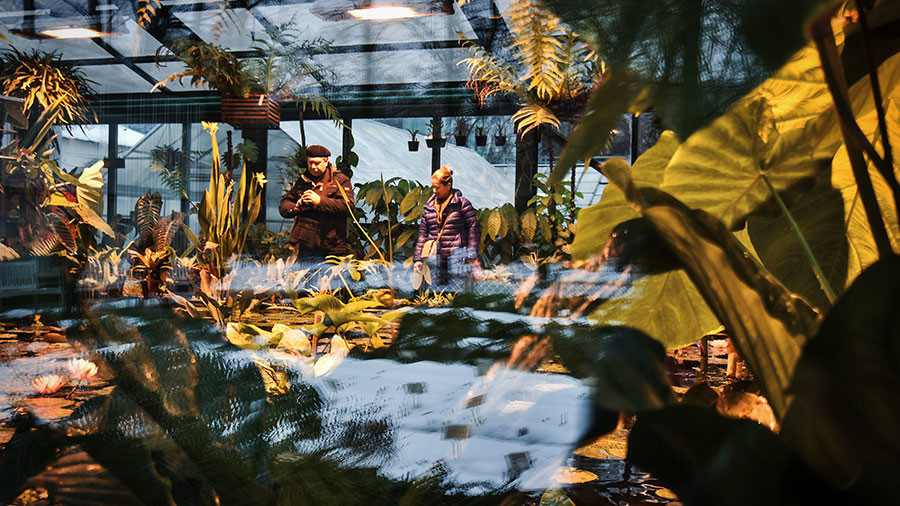 Instagram quietly blocked access to the Botanical Garden's page in Moscow, leaving its administration puzzled over the fate of its main social media platform with more than 297,000 followers.
Russia's media watchdog has demanded an explanation.
"A catastrophe, friends!" is how the Botanical Garden's press office sounded the news Thursday after its account was blocked without any explanation from the social network.
Moscow State University's Botanical Garden page is said to be "the most popular account among those of other botanical gardens in the world and all of Russia's landmark attractions with more than 297,000 followers," the statement said.
The head of the Garden, Aleksey Reteyum, called the move "a flagrant outrage," saying, the entire administration is "in shock." Apart from scientific and educational work, the Botanical Gardens has turned into "an important cultural center of Moscow social life, with numerous exhibitions, concerts and master classes," Reteyum said, highlighting that it is a noncommercial entity. "Our Instagram informs our visitors of all that, and its blocking is critical, literally fatal for [the] garden's existence!"
While the Garden's administration fears its appeals to the Instagram support team have been in vain, Russia's media watchdog, Roskomnadzor, requested an explanation from the corporation. "Dear @instagram, would you be so kind to explain the reasons of blocking the account?" it wrote in a tweet.
Nestled in between residential buildings and office blocks, the Botanical Gardens is a popular sanctum, with locals enjoying an island of greenery and a quiet haven in the heart of the inner city north of Moscow. The green oasis welcomes some 7,500 visitors over a weekend, offering year-round exhibitions in its greenhouses and gardens.