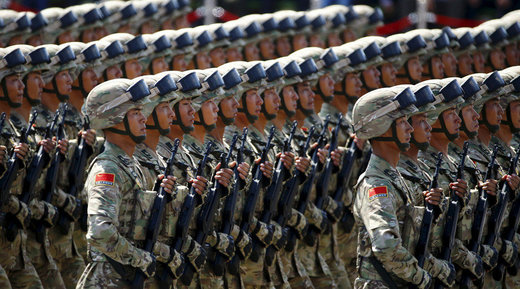 The Chinese military will provide aid and training assistance to the Syrian government, as a Chinese military envoy agreed with Syrian defense minister in Damascus on Sunday.
The latest move is another step taken by Beijing to strengthen engagement in the Middle East. Beijing appointed Xie Xiaoyan, its former ambassador to Iran, as its special envoy to Syria in March.
The Chinese military delegation to Syria, headed by rear admiral Guan Youfei, director of international cooperation at the Central Military Commission, met Fahd Jassem al-Freij, Syrian vice prime minister and minister of defence, Xinhua reported on Tuesday.
"They reached consensus on enhancing personnel training, and Chinese military offering humanitarian aid to Syria," the Xinhua report said without given more details.
Al-Freij thanked the Chinese government and military for their help, while Guan said the Chinese military was willing to continue exchanges and cooperation with the Syrian military.
Guan also met Lieutenant General Sergei Chvarkov, chief of the Russian center for reconciliation of opposing sides in Syria on Monday.
During the negotiation, Guan noted China's consistent diplomatic efforts to find a political solution to the Syrian crisis, adding that Beijing is now seeking closer military ties with Damascus.
"The Chinese and Syrian militaries traditionally have a friendly relationship, and the Chinese military is willing to keep strengthening exchanges and cooperation with the Syrian military," he said.
Comment: This move will be a helpful game changer in Syria.