http://wikimapia.org/#lang=en&lat=35.740243&lon=36.166821&z=14&m=b&search=kinsibba
LATAKIA:  When Salmaa fell to the Syrian Army and its allies, it didn't leave much to which the terrorists of Alqaeda/Nusra could cling.  We now have only the areas of Kinsibba, `Aarah, Kubaani and Tu'ooma to clean out and the entire province of Latakia will be rat-free.  Only the weather, with stiff winds and blustery snow-fall has delayed the onslaught.  But, just as it is cold for the Syrian Army, it is even colder for the rat terrorists who are now on the verge of humiliating expulsion from the province they so much wanted to possess, if not for its strategic value because of its maritime outlet to the Mediterranean, then, for its morale-boosting effect, the province being the home to Qardaaha, Dr. Assad's ancestral town in the mountains.   Here, as we read on the walls of Salmaa, the terrorists were intent on embarking on a campaign of genocide against the native Alawis and Christians.  No more.
As I write, the Syrian and Russian Air Forces are blasting this town, whose inhabitants abandoned it 2 years ago, out of fear of a massacre.  The RuAF is flying continuous sorties from Humaymeem AB south of Latakia City near the suburb of Jabla.  I am told that the aerial attack is not taking into consideration the preservation of the town's homes.  This is an assault whose aim is to exterminate the Chechen and Daghistaani trash holed up in it.  (As a note:  the Syrian cleric and champion of the Palestinian cause, 'Izzeddeen Al-Qassaam originated in Jabla.  His name has been used to designate rockets designed by Hamaas for use against the Zionist Settler State and refers to a fighting unit in Gaza).
_____________________________________________________________________
ALEPPO:  "Zero hour" is only hours, or, maybe, days away.  The Syrian Army is bolstering its forces with new recruits from Latakia who have joined the PDC, units from the Syrian Social Nationalist Party (SSNP), HZB and the Republican Guard.   T-90 tanks have been seen in the eastern part of the northern capital near the recently liberated Kuwayris AB.  There are other new weapons being deployed.  It is our prediction that the invasion of all terrorist-infested areas of Aleppo City will start before the Geneva-III conference.  It will cast a pall of defeat on the terrorist-supporting sociopaths who have been invited to sit with the legitimate Syrian government and negotiate what they cannot – a stop to the violence.  Only Ahraar Al-Shaam, a terrorist organization, par excellence, is banking on some progress and is demonstrating its willingness to lay down its arms by engaging in war against its former ally, Nusra/Alqaeda.  
image: http://jpnews-sy.com/ar/images/news/big/98558.jpg
Qatar and Tal-Hattaabaat have been liberated as of 4 days ago.  It was reported that the terrorist rodents simply abandoned their positions once they saw the T-90 tanks approaching.  These tanks appear to be impervious to the TOW missiles given to them by Obama.  (Note to readers:  the photo above is not of T-90 tanks.  The SAA is not permitting photographs of new technology in the field.  Below is a stock photo of the new tank.)
image: http://www.fprado.com/armorsite/T-90S_PICS/T-90S-001.jpg
Ballooza Village:  Just liberated in the East from ISIS.
Al-Baab:  SAAF destroyed a series of fortifications in preparation for the assault on this crucial border town.
__________________________________________________________
DER'AH:  LT. GENERAL 'ALI 'ABDULLAH AYYOOB, CHIEF OF THE SYRIAN GENERAL STAFF, INSPECTS THE TROOPS WHO CONQUERED SHAYKH MISKEEN. HE WAS ACCOMPANIED BY OTHER MEMBERS OF THE SYRIAN ARMY'S HIGH COMMAND.
image: http://jpnews-sy.com/ar/images/news/big/98482.jpg
__________________________________________________________
IDLIB/HAMA: 
Salqeen Town:  In an effort to reduce tensions at a time when the Syrian Army is blasting its way into new territories, leaders of a faction belonging to Harakat Ahraar Al-Shaam Al-Islamiyya met with leaders of Alqaeda/Nusra right in the center of town.  This touching moment of reconciliation was commemorated by the Syrian military with a direct strike from a Toschka (OTR-21) rocket which killed 31 rats and wounded scores.   According to reports, all the leaders were vaporized in the attack.  This wonderful celebration took place on January 25, 2016.  These Toschka's are being used very effectively by the Yemeni freedom fighters against the wretched and largely useless Saudi army.
image: http://rusvesna.su/sites/default/files/styles/orign_wm/public/tochka_u_1_0.jpg?itok=JtMtxLe5
http://wikimapia.org/#lang=en&lat=36.138793&lon=36.458430&z=15&m=b&search=salqin
Al-Tamaani'ah:  We can confirm the deaths of 19 rodents of Nusra/Alqaeda with 53 wounded.  Along with the rats, the air force destroyed 3 pickups with various cannons aboard and a van carrying mortar rockets.
image: http://albaathmedia.sy/wp-content/uploads/2016/01/%D8%A7%D9%84%D8%AC%D9%8A%D8%B43.jpg
Mork (Al-Mawrik):  A headquarters for the ISIS-linked groups, Jund Al-Aqsaa, was destroyed by precise artillery fire.
Al-Sayyaad:  SAA artillery and rocket fire destroyed another headquarters, this one belonging to the Alqaeda-linked Ittihaad Al-Islami li-Ajnaad Al-Shaam (The Islamic Union of Soldiers of Syria, yawn), which is almost 100% foreign. No other details.
Sukayk and 'Atshaan:  7 rodents were killed and 6 wounded in 2 separate operations.  No other details.
Lihaayaa:  The SAA destroyed a pickup with 23mm cannon and a rocket launcher.
Ma'arkibba Village:  4 rats and their pickup with cannon were all sent to Hell:
'Umar Al-Mushtaaq
Noori Muhammad Sa'ab
The other 2 were not identified.
Kafr Zaytaa:  The SAA destroyed a headquarters belonging to the presciently-named, Liwaa` Shuhadaa` Kafr Zaytaa, the Martyrs of Kafr Zaytaa Brigade.  7 rats were killed including this:
Muhammad Al-A'raj  (The group's leader)
____________________________________________________
CARTOON OF THE DAY:  (Thanks, Hans Helffer)
image: https://scontent-ord1-1.xx.fbcdn.net/hphotos-xfp1/v/t1.0-9/12631562_1753831231517703_6527863537301131652_n.jpg?oh=030821bdcf4328a810adb207dadc0063&oe=573E29AC
____________________________________________________
NEWS AND COMMENT:
Khaled Nawaz Al-Nouri sends this great view of Salma and its conquerors:
https://www.youtube.com/watch?v=dof_gQ0sNyg
Ziad has always insisted on war crimes charges being brought against G.W. Bus, Cheney, Rumsfeld, Blair.  Now see this:
http://www.activistpost.com/2016/01/declassified-memo-proves-the-pentagon-had-zero-evidence-of-wmds-in-iraq.html
Here's a nice addendum to my article about the refugees yesterday.  (Thanks, Nick Reardon)
https://www.rt.com/news/330284-economic-migrants-eu-refugees/
Brandon pours more gasoline on Robert Ford, America's resident War Criminal and mass murderer:
http://www.activistpost.com/2016/01/robert-fords-shameful-support-of-terrorism-in-syria-and-the-moderate-rebel-myth.html
_______________________________________________
WILE E. COYOTE MOMENTS: (Thanks, Anonheart)
image: http://vignette2.wikia.nocookie.net/looneytunes/images/7/72/Wabbit_Wi.e_E._Coyote_photo.png/revision/latest?cb=20151003163451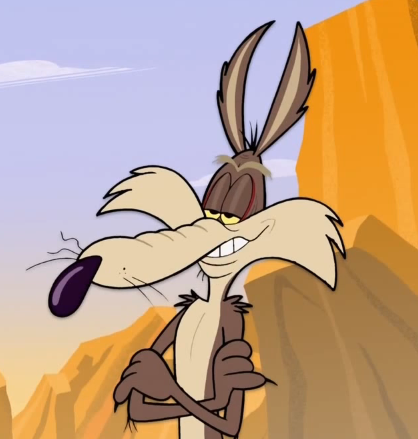 https://www.youtube.com/watch?v=PwtGvHF5y9g
https://www.youtube.com/watch?v=DOEJgGB7B5U
https://www.youtube.com/watch?v=If0d3qZT6Qc
KINSIBBA UNDER MASSIVE AERIAL ASSAULT BY RUSSIAN AND SYRIAN AIR FORCES; ALEPPO AWAITS ZERO HOUR; TERRORISTS LOSE HEAVY IN IDLIB AND HAMA by Ziad Fadel
Read more at http://syrianperspective.com/2016/01/kinsibba-under-massive-aerial-assault-by-russian-and-syrian-air-forces-aleppo-awaits-zero-hour-terrorists-lose-heavy-in-idlib-and-hama.html#eT6uBvFetT4aODyH.99
TO READ MORE ARTICLES FROM SYRIAN PERSPECTIVE
CLICK ON THIS LINK   =    http://syrianperspective.com/
___________________________________________________